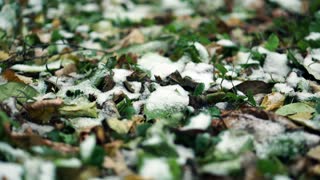 Winter is coming…But don't you fret! A new lawn can still be on your list!
Can be installed in the winter and doing so can even have some advantages!
you get a jump on establishing your lawn and you will use less water.
moving into spring, we get some wet snow and rain that really helps establish your new yard.

Dormant sod roots slowly this time of year but once the temperatures warm up, the grass will take off.
Now your ready!
And what's even better is it's installed the same!
And just like that, you've gotten a head start on your lawn! Once spring time comes, your lawn will go from