Is your home looking the same as it always does? Need a little sprucing up before the holiday season? We have simple additions that can make your yard go from "blah" to "YAS"! Making changes can boost your curb appeal making sure that all eyes are on you!
Freshen it up! Add a couple inches of fresh mulch or replace it with a new color!
Decorative gravel has really taken off! Change existing mulch or pine straw to pea gravel, river pebbles, or Alabama rose stone for a unique and longer lasting bed!
Borders
Lining your plant beds with a natural stone border can really finish a look. You can use stacking flagstone, rubble, tumbled cobble, etc. The selection is endless!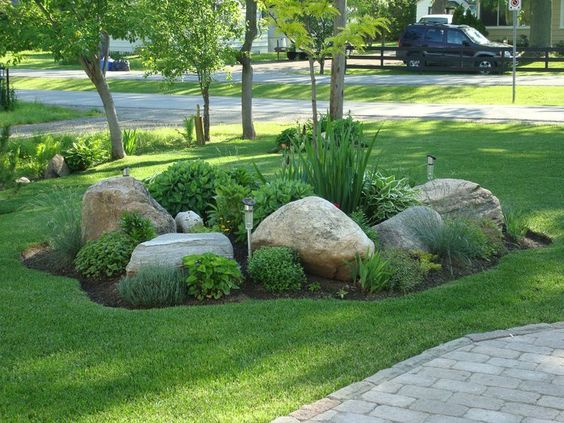 Add a rustic yet elegant touch to any plant bed with a few accent boulders. We have different sizes with all different types of character!
Concrete can be a bore, extend your side walk or replace the steps on your front door for a more inviting entrance.
Synthetic Stone Accents
Add these faux stones to columns, mailboxes, different areas of your home or even as a skirt! They're lighter, easy to work with and so easy to install! Give your home a special touch!
Simple changes can make your home really stand out,
LET OUR EXPERTS HELP WITH YOUR NEXT PROJECT!
GIVE US A CALL OR STOP IN!